---This is a pretty cool Cell Phone Holder for Car.
Special for fans!
 Sucked type
Features:
★
 360 Degree Rotated Angle: Support every possible angles with 360°rotation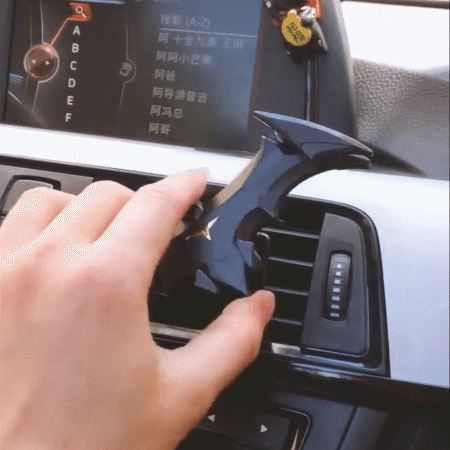 ★ Reserve Charging Port:Allows you to insert charger to smart phone without blocking your phone charging port.
★ Rubber cushion:Shock absorption and protect mobile phone.
More Questions from Our Customer Question:
Q: Did anyone use magnetic mount? Which one is better? 
Answer: This is better。magnetic mount which will affect the signal and phone´s aesthetic. 


Q: Will an iPhone 8 plus with a phone case defender fit? 
Answer: Yes.Our phone holder is a perfect fit for all devices from 4 to 6.5 inches, but Please kindly know the maximum thickness is 0.43 inches.


Q: I often drive through rough roads constantly, a lot of bouncing involved, will this stay put into the vent or fall out? 
Answer: Yes, it will stay put in the air vent firmly.