The ScratchAway Pen can fix any scratches and paint chips in seconds!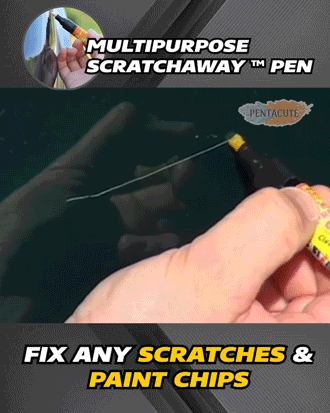 Formulated with the microscopic polishing agents, it can blends and copies the original color of your car¡¯s paint!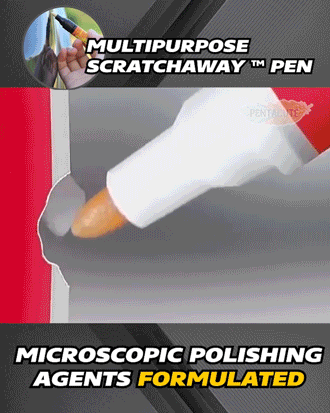 Easy & effortless, all you do is to press and swipe to seal any imperfections! Fix it by yourself with this ScratchAway Pen to save hundreds on repair now!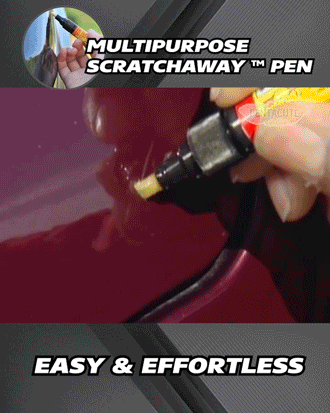 FEATURES
Instantlyfix scratches - Just press and swipe to repair all kinds of scratches on your car¡¯s paint.
Microscopic Polishing Agents - The polishing agents work to restore the original color in damaged areas, and most importantly, preventing rust and further damage to the paint.
Money-saving - With this ScratchAway Pen, you can save hundreds on scratch repair in the garage!
Weatherproof - The coating will stay in place no matter it¡¯s sunny or rainy days.
Widely Applicable - It can be used to repair all kinds of scratches on any car paints in any colors and finish.
Portable - It looks and weighs the same with a marker that allows you to bring it anywhere.
Non-toxic & Odorless
SPECIFICATIONS
PACKAGE INCLUDES
2PCS xScratchAway Pen